Finding the Right Hypnosis Professional in Palo Alto, CA is Easy When You Get the Facts
Experienced Hypnosis Professional in the San Francisco Bay Area
See Our Services
Start Making the Change You Want Quickly
Call the office of Alexandra Bley (650) 996-9911 which is located in Palo Alto, San Francisco Bay Area on the Peninsula near the South Bay.
We offer sessions in person and via Skype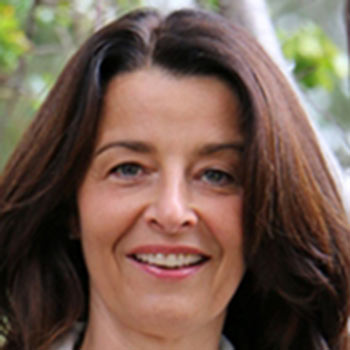 Alexandra Bley MS, CH
Certified Hypnotist & RT Coach
Before you select a hypnosis professional in Palo Alto or the Bay Area, you want to be certain that you have the right person with the right background to help you successfully with your issue. It is of equal importance to find someone with whom you are comfortable. That is why I take my time to make sure to answer your questions before you make an appointment.
Hello, my name is Alexandra Bley and I would like to help you succeed. With the right approach, hypnosis can help you rapidly change your life. Let me show you how.
I know you want to make a very important change in your life. It is only natural to want to do and feel better and be more successful. And, it is only natural to want to make those changes as quickly and efficiently as possible. With hypnosis you can experience lasting or even permanent change in a relatively short period of time, even after a few sessions. Imagine how that kind of success can change your life. Wouldn't it be nice if it was that easy? Really, it is that easy. When you call me you will learn how you can turn your visits to my office into the kind of success you have been looking for.
Our Most Popular Hypnosis & Hypnotherapy Services
The Hypnosis Service You Want
Professional Office
Modern Techniques
NGH Certified Hypnotist
Clear Explanations!
No Reinforcement Tapes Needed!
No Headphones!
No Group Sessions!
Real One-to-One Private Sessions with a Certified Hypnosis Professional!
Fast, Effective, Professional Hypnosis Sessions in Palo Alto, California
Modern hypnosis techniques and procedures
Nationally Certified Hypnosis Professional
Advanced Hypnosis Certification in 5-PATH®
Confidential and professional environment
A caring hypnosis professional who welcomes answering questions about hypnosis
Click the PLAY Button to know What is Hypnosis?
You can call my hypnosis office in Palo Alto today at (650) 996-9911 or send me a message by clicking the button below
Get in Touch with Alexandra
Serving Palo Alto, Mountain View, Menlo Park, San Jose, Berkley and the Entire Bay Area
---
Make sure your hypnotist is using modern techniques.
In the past it was thought that only a small portion of the population could be hypnotized. This is why you should make sure that the hypnotist you work with has received advanced training beyond the "classical" approach to hypnosis. Make sure that your hypnotist has the best skills and can ensure you have reached the right level of hypnosis for the work you will be doing. Hypnosis is not sleep and just because you are feeling physically relaxed doesn't necessarily mean you have been hypnotized.
In the last decade all of that has changed because of 5-PATH® hypnosis certification. When you work with hypnosis professional who is trained in the newest and most effective hypnotic techniques, almost anyone can experience rapid results using hypnosis. I am a fully qualified professional hypnotist, certified through the National Guild of Hypnotists, and have undergone advanced hypnosis certification as in 5-PATH®, the only system of hypnosis and hypnotherapy recognized by the NGH. I am excited to work with you and talk about the possibilities. I care about your success.
Give me a call today, and let's talk about how we can work together using hypnosis to change your life quickly, and permanently. I am dedicated to answering all of your questions about hypnosis and hypnotherapy. Everyone has the right to make an informed decision about the hypnosis services they choose.
Just to get things started let me answer some questions:
How long does it to take to see results when using hypnosis?
Most people start seeing results from the very first hypnosis session.
How can I know if I am hypnotized?
People usually don't know that they are hypnotized. They usually feel relaxed. The techniques I am utilizing will guide you to the right level of focused internal awareness for the hypnosis work we will be doing.
How many hypnosis sessions will it take to complete the process?
Everyone is different. I don't use a one-size-fits all approach. It depends on what issues you want to work on, and your own "hypnotic personality"! When you call my office, I can give you more information as I learn more about your goals and aspirations.
What does it take to get started?
Just call my office at (650) 996-9911. I'll gladly answer any questions that you may still have.
Is there a guarantee?
No hypnotist can guarantee you that the changes will happen. This is true for any situation where a professional is trying to help you as there is always a human factor. Doctor's can't guarantee that you get well. Teachers can't guarantee that you will learn and lawyers don't guarantee you will win your case. What I can guarantee is the best hypnosis service, using my skills and experience in combination with the most advanced hypnosis techniques that are appropriate for you and your issue.
Can I do anything to make my sessions successful?
Yes! The successful outcome of your sessions is not only determined by the skills and experience of your hypnotist. The success of your session will also very much depend on your own motivation. You must be prepared and want the change. A popular misconception is that the hypnotist creates the change for you. The truth is that the hypnotist merely facilitates that change and that your openness, co-operation and commitment are absolutely vital to a successful outcome. It is a way for you to gain insights and regain control.
What Alexandra's clients have to say
I am amazed at how skilled, knowledgeable effective Alexandra Meissner Bley is. She took the time to listen to my challenge and explain how she works. There weren't any surprises, just pure encouragement. Alexandra works on the stuff that you know has been keeping you stuck.

(more…)

With appreciation, Randy

I have known Alexandra in a professional setting and have received her hypnotherapy treatments. I consider her to be an excellent practitioner. She is competent, ethical, caring and compassionate. I would highly recommend her for any issue requiring Hypnotherapy

Zilla Adams

I went to Alexandra following a particularly low series of months in which I stopped exercising and gained weight. Alexandra was able to show me the emotional roots of the overeating and malaise and taught me several handy tricks to control late-night urges. Much to my surprise, addressing the root cause of my indulgent eating also helped with a couple of other problems. She's great.

Kevin B., Menlo Park

During a time when I faced personal challenges and stress was so intense that my body didn't function anymore the way it used to, I made my first appointment with Alexandra. After being hospitalized, taking medications, getting acupuncture and not seeing the results I wanted to see,

(more…)

Barbara J.

When I started working with Alexandra I was very depressed and taking medications for HBP, high cholesterol, thyroid, and depression. At age 68, I decided I didn't want to take meds for the rest of my life. My doctor gave me Alexandra's card and told me I might want to give hypnosis a try.

(more…)

M.K.R.

I never could have imagined being more satisfied and happier with the results of my hypnotherapy with Alexandra. All of my adult life I had suffered from chronic anxiety. My anxiety had crippled my family life and hindered my personal relationships and career. Through hypnotherapy,

(more…)

Rich Osborne, Palo Alto, California

Hi, my name is Karen and I am a mother of four, a wife, a teacher, sister, daughter and a friend and like so many women, I lead a very busy life. For years I have felt periods of depression, anxiety and worry. For several years I sought help from a therapist and took medication to help deal with the issues.

(more…)

Karen L., January, 2013

I am an airline pilot and had been out of work due to sleep apnea and was frustrated and started to doubt whether I would be able to return to work. I went to see Alexandra Meissner Bley because nothing else had worked. I was using a CPAP machine to treat my sleep apnea and the machine measures your breathing disturbances.

(more…)

Eric Ponteri

Alexandra is an absolutely wonderful and skilled hypnotist who has helped me significantly with my gastrointestinal-related chronic pain. About two years ago, I started to experience spontaneous outbreaks of horrendous pain in my abdominal area, which became progressively worse (and continuous) to the point where I couldn't walk or truly focus on anything,

(more…)

Alice

I discovered Alexandra Bley by chance and I am glad it happened since Alexandra helped me regain my life and independence. I would highly recommend her services to anyone who is blocked with some anxiety. Alexandra is both caring and very effective.

(more…)

Reine F, Palo Alto, CA

I came to see Alexandra when I was struggling with anxiety and panic relating to a pulmonary condition. Her calm, thoughtful and compassionate approach got me through that crisis and helped me get started on a much better emotional and mental path, and for that I will always be grateful to her.

(more…)

Robert Duffy, San Mateo, CA

After several years of trying a variety of therapy, I continued to feel stuck with my anxiety. I finally decided to try hypnotherapy. Alexandra made me feel safe and relaxed when bringing up old feelings, attached to strong moments in my life. With her help, I now view my fears in ways that help me,

(more…)

J.C.

My primary care doctor recommended Alexandra Bley to help me with anger and distress that prevented me from restful sleep for years. She helped me find peace within myself, no more sleep aids, just an adjusted self-awareness. She is highly recommended. A grateful patient.

Diane Beu

I sought this modality to assist me with uncontrollable cravings for sugar that lead to binging on carbohydrates and high blood sugar levels. I had tried everything over the years and was quite desperate. At the end of this process, I had those cravings under control but the magic was really the process of

(more…)

A. N., Palo Alto, CA

I am beyond grateful to have found Alexandra. Years of traditional therapy could not help me. I was creating a pattern of behaviors that I was not able to break away from. With Alexandra's guidance, she helped me navigate and root cause the behavior back to childhood trauma which I had endured.

(more…)

Emily Nguyen

Prior to meeting Alexandra I was not entirely new to hypnotherapy. I had used and am still using several audio therapy recordings and apps over the last two years. These were for confidence building and anxiety relief. However, she was the first hypnotherapist I ever directly worked with.

(more…)

Arjun P. Fremont, CA 2/4/2019

"I'm a good dieter, I'm a bad dieter". That's what I told Alexandra when I showed up for my first session. I went on to explain the madness I put myself through when trying to lose weight for an/any upcoming event. You see; I can lose weight fast, but once I get to my given goal,

(more…)

Chris L.