Yes! We Can Help You Build and Maintain Better Relationship with Others and Your Partner!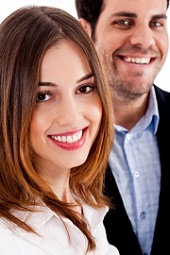 Whether you are dating, entering into a new relationship or making things right after a fight, there are many psychological and emotional issues you need to overcome to be in a loving and healthy relationship with your significant other.
Hypnosis and hypnotherapy can help you break down the emotional barriers that have been stopping you from having an intimate, open, and honest relationship with your loved ones.
Your hypnotist will work one-on-one with you to learn about your desired goals in life and answer questions about hypnosis and hypnotherapy. Your hypnotist will give helpful strategies and tips to maintain better relationships like setting up rules, managing and spending time with your partner, maintaining trusts, looking good, and many more.
Our Hypnosis Professionals Can Help You with Your Relationships
At Hypnosis for Well Being, our certified professional hypnotists and hypnotherapists will help you overcome emotional barriers, fear of commitment, fear of rejection or any other insecurity you may have so that you are building and maintaining happier and healthier relationships.
Our hypnosis professionals have advanced training in 5-PATH® Hypnotherapy, a system of hypnotism that has been recognized by the world's largest hypnosis organization, the National Guild of Hypnotists!
Our 5-PATH® Hypnotherapists will work one-on-one with you to help you build and maintain better relationships with your loved ones by finding the actual cause of the problem and eliminate it, and then give you suggestions for success.
Start Making the Change Today – Call for Free Consultation
If you have any questions or would like to make an appointment, call us today.
Contact Us! Most issues are handled in four or six sessions.