Yes! We Can Help You Get Control Over Test Anxiety!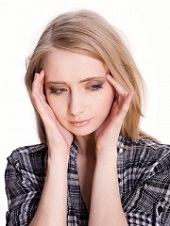 Do you have problems performing well on tests? You've studied hard and know the materials but suddenly on exam day your mind is blank.
Test anxiety is a common and debilitating problem. It generally occurs when you have negative thoughts or put too much pressure to achieve perfection right before exam time or even a job interview.
Hypnosis and hypnotherapy can help reduce or eliminate test anxiety by keeping your mind in a relaxed state, allowing you to remain calm when faced with a stressful situation.
Our Hypnosis Professionals Are Experienced with Test Anxiety Issues
At Hypnosis for Well Being, our certified professional hypnotists and hypnotherapists will help you become more calm, centered, and focused so that you can perform well on exams or job interviews.
All of our hypnosis professionals are trained in 5-PATH® Hypnotherapy, a system of hypnotism that has been recognized by the world's largest hypnosis organization, the National Guild of Hypnotists (NGH).
Our 5-PATH® Hypnotherapists will work one-on-one with you to eliminate your test anxiety by finding the actual cause of the problem and eliminate it, and then give you suggestions for success.
Start Making the Change Today – Call for Free Consultation
If you have any questions or would like to make an appointment, call us today.
Contact Us! Most issues are handled in four or six sessions.