Yes! We Can Help You Eliminate Stress and Improve Your Stress Management!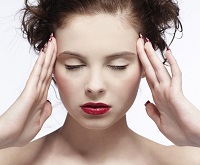 Most of us experience stress on a daily basis. It can affect the performance of our brain, including functions of work performance, memory, concentration and learning.
If you are experiencing stress, or want to improve yourself and relieve from stress, hypnosis and hypnotherapy can help you!
Our Hypnosis Professionals Can Help You with Stress Management
At Hypnosis for Well Being, our certified professional hypnotists and hypnotherapists will help you develop new habits to remove yourself from stressful situations and essentially improve your stress management.
All of our hypnosis professionals are trained in 5-PATH® Hypnotherapy, a system of hypnotism that has been recognized by the world's largest hypnosis organization, the National Guild of Hypnotists (NGH).
Our 5-PATH® Hypnotherapists will work one-on-one with you to eliminate your stress and improve your stress management by finding the actual cause of the problem and eliminate it, and then give you suggestions for success.
Start Making the Change Today – Call for Free Consultation
If you have any questions or would like to make an appointment, call us today.
Contact Us! Most issues are handled in four or six sessions.